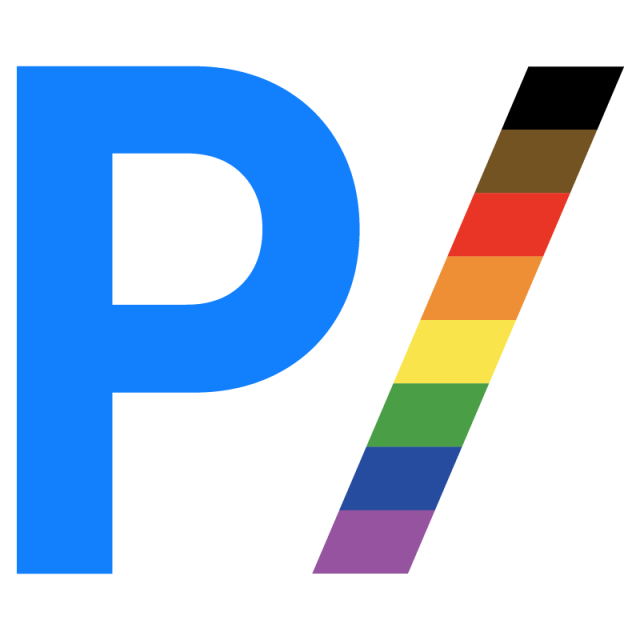 Launch of Project Pronoun
Only two chief executive officers of Australia's top 100 ASX-listed companies share their gender pronouns on LinkedIn.
This is a missed opportunity to normalise conversations about gender identity and for business leaders to show their support for LGBTIQ+ inclusion in Australian workplaces.
For most people, their pronouns may not seem significant. But sharing pronouns can be particularly helpful to people who may identify as trans or are outside of the gender binary who are often misgendered or questioned. This can lead to exclusion at work.
That's why Diversity Partners and The Pinnacle Foundation have today launched Project Pronoun to encourage business leaders in Australia to share their gender pronouns on their LinkedIn profiles. We hope this leads to more conversations about gender identity to promote greater respect and inclusion in Australian workplaces.
Dr Katie Spearritt (she/her), CEO of consulting firm Diversity Partners, says 'All Australian business leaders can play a significant role in contributing to more inclusive workplaces by sharing their gender pronouns on LinkedIn and not making assumptions about gender.
'LinkedIn is a widely used technology platform by professionals. Adding your pronoun to your LinkedIn profile is a small thing to do, but it can be a signal of your support for LGBTIQ+ inclusion at work,' Dr Spearritt said.
Andrew Staite (he/him), CEO of The Pinnacle Foundation, says 'Many Australian businesses and business leaders are actively taking steps to ensure everyone feels included, respected and safe at work. Adding your pronouns on LinkedIn and in your email signature helps to demonstrate respect for gender identity.
Project Pronoun encourages business leaders to share their gender pronouns in conversations, email signatures, team calls, and social media profiles such as LinkedIn. We recommend this sharing is complemented by broader education about the importance of diversity, respect, and inclusion in the workplace.
What are gender pronouns?
Gender pronouns are terms we choose to reflect our gender identity, such as 'he/him', 'she/her', or the gender-neutral pronoun 'they/them'. Gender-neutral pronouns are used by people who don't wish to identify as a particular gender or who may identify as trans and/or gender diverse.
Research
We reviewed the top ASX companies (by market capitalisation on 7 January 2022) and searched the profile of their chief executive officers on LinkedIn. 16 chief executive officers did not have a LinkedIn profile.
Two listed their pronoun: Peter Bradford (he/him), CEO of IGO Limited (a company involved in renewable energy, energy storage and the electrification of transport); and Jolie Hodson (she/her), CEO of Spark (NZ's largest telecommunications and digital services company). IGO is listed at 69 in the ASX Top 100. Spark New Zealand is listed at 74.
Media Contacts
Dr Katie Spearritt (she/her), Chief Executive Officer, Diversity Partners: 0429 185 700
Andrew Staite (he/him), Chief Executive Officer, The Pinnacle Foundation: 0411 111 154
4784-DIV-Project-Pronoun-LinkedIn-1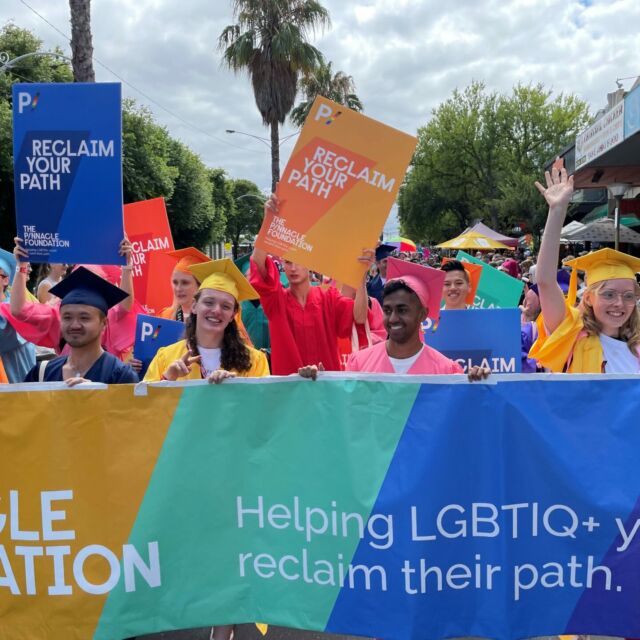 The Pinnacle Foundation marched proudly (and rather colourfully) in Victoria's Midsumma Pride March. Scholars, alumni,…