In 2019, The Pinnacle Foundation welcomed Andy Tran as one of our scholars. During his time as a Pinnacle scholar, he has shown resilience, maturity, and strength well beyond his years. Andy has shown generosity and thoughtfulness towards his fellow scholars and the wider Pinnacle family; he graciously decided to step away from his scholarship and make it available for another applicant when he was granted a Government scholarship. Andy's history is one of childhood trauma, family violence and living in foster care. These challenges have meant that Andy has developed determination and commitment to his studies, and he is now undertaking a university degree in Chemical Engineering and Finance as well as TAFE studies in programming.
Andy represents The Pinnacle Foundation's values and is a true example of a young LGBTIQ+ person changing his life by having a go and challenging his boundaries. Below is some of Andy's inspiring story:
Tell us a little about your journey and how you became involved with The Pinnacle Foundation.
In high school I felt I did not really fit in that well. I did not know that much about myself and I was unsure about my place in life. In fact, I did not come out until I started university. My family life is somewhat complicated; long story short, when I was in primary school, close family members died, and family violence resulted in me moving around a bit in foster care for a few years before settling in a more permanent home where I still live now.
My journey with Pinnacle began a year after I came out and I found out about Pinnacle through my university. Being a Pinnacle scholar has connected me to a wide network of people who are accepting and likeminded, but also a diverse representation of our community. Those connections have been so valuable to me and are such an important part of my journey and part of my life. The people connected to Pinnacle really do make it feel like a wide, extended family and this feeling of support and camaraderie is such a vital aspect of the Pinnacle scholarship.
I have found that the financial aspect of the scholarship has eased the load of working so much during my studies, as it can be difficult to achieve the academic results that I want to achieve when working long hours to support myself. The financial relief has been so valuable to my mental health and overall wellbeing, as I know I can afford to buy the necessary resources I need for my course and be on equal footing with my peers. I have been able to undertake internships and other opportunities that I would not have been able to undertake if I had the additional burden of working extended hours to support myself.
Looking back on my journey, part of the reason why I am so motivated to pursue all the opportunities made available to me is because I had to find myself in high school and work through the challenge of establishing my identity, recognising my sexuality, and embracing my race. In some ways I am thankful that I have faced everything I have in life because I am now surer of myself and who I am. Confronted by the death of young and close family members at a young age, I know that life is too short to waste. All those factors combined have been integral to shaping me as a person. The challenges have helped me to come to terms with myself and understand myself better. I am also very lucky to say that I have a supportive family and have a wider support network as well.
What has your experience with your mentor been like?
Working with my mentor has been so helpful and valuable. I have the freedom to discuss not only things of a professional nature, but also personal matters and gain solid life advice. This guidance and support are so valuable to me and I would say that the mentorship aspect is just as, if not more important than the financial support gained from The Pinnacle Foundation. It has been so refreshing to have a mentor who works with me not only on my career aspirations, but also cares about my wellbeing, personal life, and life aspirations as well. It's great that Pinnacle found me a mentor who identifies similarly to me, and it is so lovely for me to see someone similar to me have success in their career and personal life and be someone I can look up to. This representation is so important to see as a young LGBTIQ+ person. My mentor checks up on me and is always there for me if I need any advice or just for a chat. I cannot express how valuable it is to have somebody who understands where you are coming from and who can provide a perspective based on lived experience and knowledge.
What are you hoping to achieve as a Pinnacle scholar?
I think it's best to keep an open mind as to what I want to focus on career-wise once I finish university. I am thinking about eventually working as a process engineer, hopefully in the water industry or working with sustainable materials or in manufacturing. I interned at Jurlique as an Undergraduate Process Engineer in 2020, which I really enjoyed, and that industry is certainly a path I would consider when I finish my studies. During my time at university, I joined my university's ALLY network and have had the opportunity to work in roles to help new or struggling students and to be involved in running events for university clubs and societies.
I am going to Taiwan next year for a year as part of my university studies as the recipient of the New Colombo Plan Scholarship; this opportunity, in addition to an internship in the Indo-Pacific region, will help inform my plans for post-university life. I am very fortunate to have exciting, diverse avenues to pursue, and I am looking forward to gaining experience and expertise that will help me in the long-term. I am currently studying programming and learning Mandarin, which will be beneficial towards my scholarship program and engineering career and will open more possibilities in life and in the workforce.
I hope to give back to the community, to be the representation that I longed for growing up, and to be an example of what a Pinnacle scholar can achieve.
What advice would you give to a young person who is thinking about applying for the Pinnacle Foundation scholarship program?
When I applied, I did not think that I was deserving of a Pinnacle scholarship myself and I know this is a very common feeling amongst many applicants, but I strongly encourage you to apply. Everyone has a struggle of some description, everyone has overcome challenges and adversity, and everyone deserves an opportunity to achieve their dreams.
The Pinnacle Foundation scholarship is so much more than financial help. Obviously, the financial aspect is so important, but the guidance from a mentor is really helpful in terms of both personal and professional life. The Pinnacle community is so supportive and regardless of what stage you're at in your journey, they'll be there to cheer us on along all our endeavours. Meeting fellow scholars and sharing our experiences during my time at Pinnacle has meant that I have formed lifelong friendships and connections that I would not have otherwise made. I just encourage you to apply, you have nothing to lose!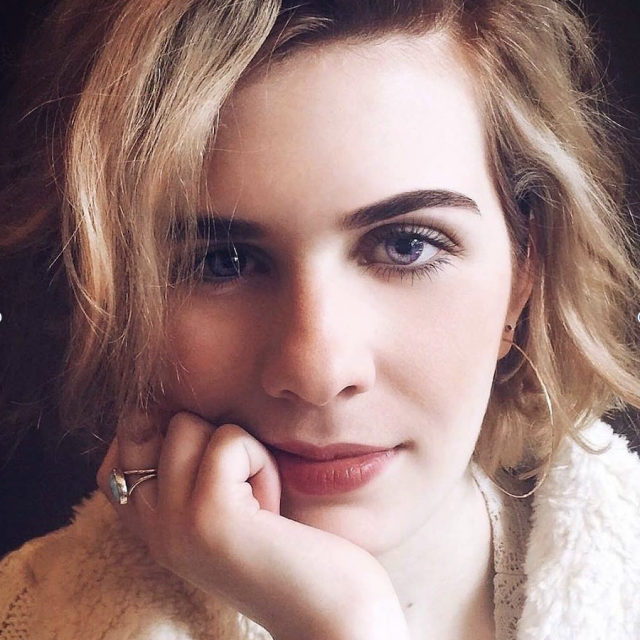 Tell us a little about your journey and how you became involved with The Pinnacle Foundation….