Tell us a little about your journey and how you became involved with The Pinnacle Foundation.
My name's Renae (they/them), and I am a nonbinary person based on Turrbal country (Brisbane). I have completed a Bachelor of Science (Biology/Chemistry) and am now in my Master of Teaching specialising in Secondary Science Education. I first heard of The Pinnacle Foundation when my best friend applied in 2019 and got accepted. After seeing what an amazing experience they were having with the Pinnacle family, he encouraged me to apply, and now we are both Pinnacle scholars! During high school and early adulthood, I was in the closet as I was not ready to express my identity to the world. I grew up in an extremely supportive family, and my mum was even queer, yet seeing the strength required to go through the journey she went on when she came out made me hesitant to do it myself. However, with support from my closest friends, I was able to free myself and be honest about who I am. Once I came out of the closet about my sexuality, my gender exploration soon followed, and once again, with the help of my best friend, I was able to explore that free of judgement. The Pinnacle Foundation has provided with me with a family and a support network that not only encourages me to be proud of who I am, but to also not be scared to explore and express my true self.
What have you gained from being part of the Pinnacle program so far?
The Pinnacle Foundation has provided me with a connection to our community that I never thought I would be able to find. I am quite a busy person and in the past, I have not realised how important connection and support within our community is, as I have never had a large community around me. I feel safe with my Pinnacle Family. I know that whatever happens in my life, I will always have the Pinnacle Family to support me. The Pinnacle Foundation is much more than a 'program' or a 'scholarship', it is a family, and I know I'll have these connections and this community for as long as I choose to.
What has your experience with your mentor been like?
My experience with my mentor has been great! They are highly experienced in their field and were able to give me every connection I needed to achieve my goals. However, with the COVID-19 situation, we have been unable to achieve these goals, so after talking to my current mentor and Pinnacle about the situation, I have been able to add another mentor to my team to assist me with my current needs for my degree, as my course has changed immensely. I am very excited to connect with my second mentor and absorb their knowledge and support!
What advice would you give to a young person who is thinking about applying for the Pinnacle Foundation Scholarship Program?
Do it and don't look back! The Pinnacle Foundation is about so much more than the financial assistance. The Pinnacle Foundation is a family.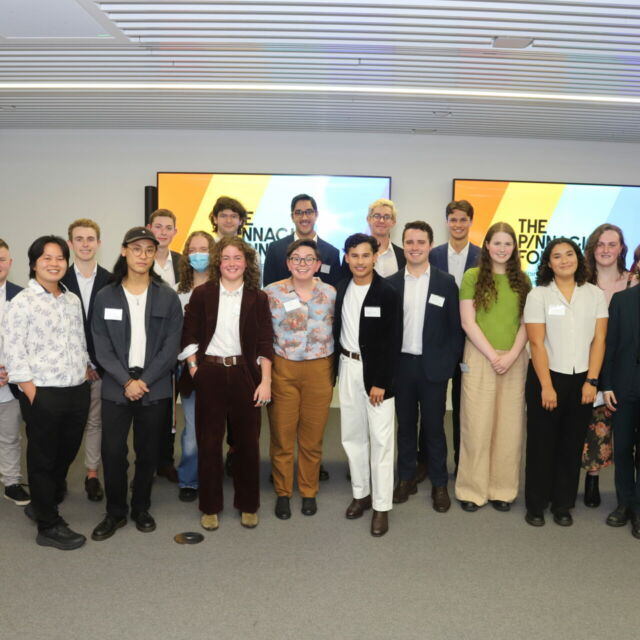 On the evening of 21st March, The Pinnacle Foundation welcomed its incoming and returning scholars…