Alastair Lawrie has been a valued mentor at The Pinnacle Foundation for the past three and a half years. Alastair is the Policy Manager at the Public Interest Advocacy Centre and is also a board member at LGBTIQ+ Health Australia and a board member at Just Equal. Alastair has deep passion for advancing LGBTIQ+ rights in our community and working towards a more equal Australia. Below Alastair shares what he has learnt during his journey as a Pinnacle Foundation mentor and how he has co-established a successful scholar mentor relationship with his scholar.
What inspired you to become a mentor at The Pinnacle Foundation?
I had been familiar with the excellent work of The Pinnacle Foundation for some time and jumped at the opportunity to become a mentor when I was asked. The mentor/scholar relationship is really one of the strengths of Pinnacle's overall approach and I know it is so important for young LGBTIQ+ people to have someone to relate to, someone who has trod the path before them. So, while the financial support to scholars is obviously very important, the non-financial support of mentoring is, in fact, invaluable. Being a part of that relationship, assisting a young LGBTIQ+ person to realise their potential, is an absolute privilege. This privilege is what inspired me to become a mentor at The Pinnacle Foundation and I can honestly say that I have gained so much during this process.
What have you learnt from being a mentor at The Pinnacle Foundation?
I have been a mentor now for three and a half years and feel very, very lucky to have been partnered with an amazing scholar during this time. This relationship, and being a mentor, has reinforced to me the importance of listening, and of asking questions to help my scholar work things out for himself based on what is best for him and his circumstances. This self-determination, and autonomy, is far more constructive and valuable than simply offering advice. During my time as a mentor, there have been plenty of highs and some lows, but through that process we made sure that we kept catching up regularly with each other irrespective of whether things were going well or not. That regular contact reinforced to my scholar that I was always available to support him if, and when, he needed me. Although, I have to say, my scholar has not needed that assistance very much, and it has been an absolute privilege to be his mentor.
One of the things I always remind myself about is that it is not about me. The scholarship and the program, even though I have got a lot out of it, is always for the benefit of the scholar. To ensure that my scholar was getting the most out of our relationship, at the end of each of the first two years, we sat down and had a discussion about how things had been working between us. I always made sure that my scholar was aware that if he was not getting everything that he needed from me as a mentor that he could choose to ask for a different mentor. It was obviously pleasing that he opted to continue with me as his mentor, but I would have been just as happy if he had found what he needed from a mentor in somebody else.
One of the ways that my scholar and I ensured that our scholar mentor relationship continues to work successfully is by having a balance between the serious and the social, we get through the 'business end' of our catch ups and then we debrief on Ru Paul's Drag Race at the end. This approach brings some levity to our discussions and means that our catch ups are effective and something we both look forward to. I cannot stress enough the importance of asking lots of questions and to actively encourage your scholar to ask lots of questions too. I recommend to make sure that your scholar feels confident to be able to ask you about anything that they need. Their questions can range over issues such as balancing studying priorities, how to handle university life, thoughts on careers and what they should be doing to prepare themselves for their career post-university, to their life outside university, their part-time work, and a range of different things. You are being a mentor for a whole person, so they need to know that you are a whole person as well for them to relate to. By asking your scholar lots of questions about themselves and encouraging them to ask you lots of questions about you, the relationship becomes a real human relationship rather than just catching up as a tick-a-box exercise.
What advice would you give to other mentors or potential mentors who want to join The Pinnacle Foundation?
Do it. To appropriate the slogan of a certain shoemaker, just do it. I have been involved in a number of different LGBTIQ+ community organisations over the last 20 plus years and being a mentor at The Pinnacle Foundation has truly been one of the most rewarding experiences in all of that time. Pinnacle is a well-run organisation that is doing great work. You will have the opportunity to get to know and help a truly impressive young person become the person that they are meant to be. From my perspective, I feel incredibly lucky because I think that now I have made a life-long friend out of the process. You really do get back what you put in during this process. Obviously, I strongly encourage people to become a Pinnacle mentor because it is amazing but do it if you know you can invest the time and resources into making sure that it benefits the scholar as the scholar's benefit is the number one priority. This commitment is particularly crucial in the first six months in setting up the relationship, with catching up regularly and really getting to know each other because that is how it will work successfully in the long run. There is really no downside in becoming a Pinnacle mentor and giving back to the community in this way.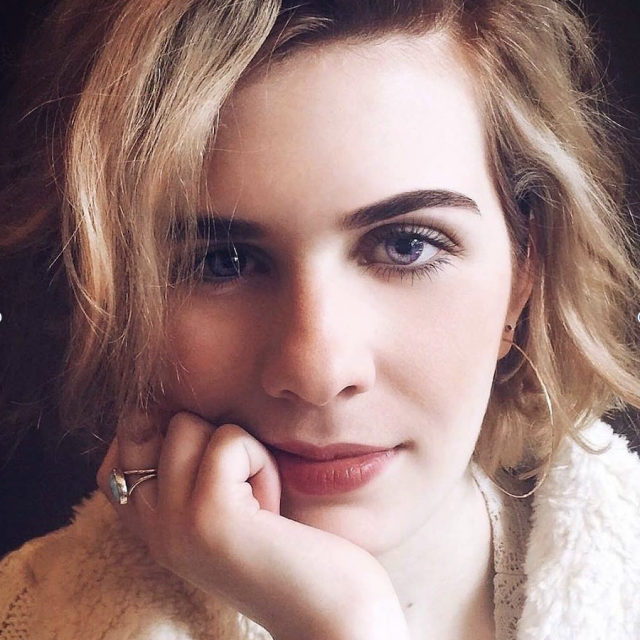 Tell us a little about your journey and how you became involved with The Pinnacle Foundation….