We have just welcomed our new scholars for 2022 and we are so inspired by the passion, resilience and determination of our new scholars. The young people who have been granted a Pinnacle scholarship in 2022 show the diversity and intersectionality that represents the LGBTIQ+ community in Australia. Our incoming scholars, who have so generously shared their stories and experiences with us, remind us of the ever-present challenges facing young LGBTIQ+ Australians who have faced discrimination or hardship due to their sexuality or identity.
One of our new scholars in 2022 is Gabin, a young man from Melbourne entering his final year of Medicine at Monash University. Gabin shares with us his inspiring story:
Tell us a little about your journey and how you became involved with The Pinnacle Foundation.
My journey with The Pinnacle Foundation began in 2020, which was the first time I applied for a scholarship. One of colleagues from my course was a scholar and they told me how great The Pinnacle Foundation scholarship program was, and I was inspired to apply at the time. Unfortunately, I was not granted a scholarship at that stage and so then I decided to reapply in 2021.
When I was working on my application in 2021, I realised that so much had changed for me in the last year and how different my circumstances now were. During the year, I had left home for personal reasons, I was providing for myself in a whole new way; financially, emotionally, and I was juggling my studies and life during Covid. Things were quite difficult for me in 2021, and so when I was writing my second application, I had a chance to reflect and I thought, "Maybe, this scholarship is meant for me at this stage of life and during the situations I am going through now."
I remember I submitted my application, attended an interview, and did not hear anything until Andrew Staite rang me a month later. I actually missed his call at the time, and I thought to myself. "Wow! Usually, organisations do not call you back unless it is good news," and it was very good news – I was accepted into the program!
I am so happy to have been accepted as a Pinnacle scholar as I think this opportunity will help me navigate the different decisions I will be facing when making choices around my career path. I am very interested in pursuing a career in psychiatry, but I am also very open to exploring different options that may come my way. My goals are to become a competent and skilled doctor and to be a good doctor and a good person. Later in my career path, I see myself entering some formal training in a chosen field of interest and specialising in something that I find I am passionate about. I also see myself diving out into non-clinical areas and I would like to work in places such as the Department of Health or working in consulting with hospitals towards improving the healthcare system. This is where a lot of change can be made, and big system change is where we should head towards to achieve better healthcare outcomes for all Australians.
What have you gained from being part of the Pinnacle program so far?
One of the biggest things I have gained so far is meeting a lot of people who can relate to my experiences. I do not think I have had a lot of friends from the LGBTIQ+ community, ever in my life. I maybe know one or two other people from our community. Thinking about this is kind of wild, as I am from the city and there should be a lot of queer people around, but I have felt quite disconnected from our community. Meeting a group of people who are very welcoming and open to accepting everyone, regardless of where you sit on the LGBTIQ+ spectrum has been one of the biggest gains for me.
The other thing I have benefited from has been meeting my mentor, we have only met once as we are only starting out, but he is really cool. He is a General Practitioner, and he has given me a lot of tips on navigating not only my career, but also personal matters and personal development. He has lived a career that I perhaps want to pursue later down the track and having someone there who I can speak to and ask questions where I need to is very helpful.
In medicine, it is sometimes difficult being from a different or diverse intersectional background. Working in medicine can sometimes be very hierarchical and medical professionals often must fit into a narrow perception of what you are expected to be in order to move forward and move up the field. I think that there will be change eventually, and I am hopeful that change is on the horizon. It is very difficult to be out and open and proud when you are expected to fit into specific social parameters. Being able to check in and have someone who has walked this path before me is so helpful and I am grateful for my mentor.
What has your experience with your mentor been like?
My relationship with my mentor has so far been very casual, we text and have agreed to meet for coffee every month or so. From our first meeting we were very open to what we wanted to talk about; not just career related topics, but also our personal journeys and what we had learned from our experiences. Our conversation was definitely not one-sided, it was not a didactic conversation of, "This is what you should do, here you go." Our meeting was a discussion where he was learning things and I learned things, and I really enjoyed the conversational aspect of it. My mentor is really supportive, he pointed me in the direction of a few different resources that I was not aware of before. He gave me advice and tips on not only with career, but also navigating being queer and working in a hospital setting. He also gave me advice on how to manage change, and how to be more adaptable.
What are you hoping to achieve as a Pinnacle scholar?
One of the things I really want to achieve is to become more integrated into the LGBTIQ+ community. Even though I am gay, I still have a lot to learn, and I want to continue my learning and help educate others. I also want to contribute more of my time towards our community. I used to do a lot of mentoring for younger students, and I want to transition those skills into more LGBTIQ+ spaces. I want to work more with people of colour within our community, as I think people of colour often feel disconnected and there needs to be more representation for other young LGBTIQ+ people of colour in Australia.
What advice would you give to a young person who is thinking about applying for the Pinnacle Foundation scholarship program?
Firstly, do it, you will have no regrets. Even if you do not get in the first time. keep applying until you cannot apply any more, I am a good example of that. Even if you do not get it the first time, there will be another chance to become involved with The Pinnacle Foundation. This is one of those one in a hundred opportunities that can actually change your life in a drastic and amazing way. I totally recommend that even if you are just thinking about it, even if this opportunity is just on your radar, you take the chance and apply.
When you are applying, I would recommend that you really reflect and think about what your experiences are, what things you have faced in life and what you have learned from these experiences. Sometimes it is easy to say, "I have not been as disadvantaged. There are so many people going through so much more than me." When you really do the math and think about your life, there are a lot of things that maybe you were not aware of, or maybe you have pushed to the side, which can show how resilient you are and how much you have overcome.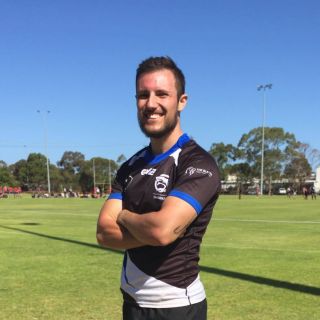 Tell us a little about your journey and how you became involved with The Pinnacle…