We have just welcomed our new scholars for 2022 and we are so inspired by the passion, resilience and determination of our new scholars. The young people who have been granted a Pinnacle scholarship in 2022 show the diversity and intersectionality that represents the LGBTIQ+ community in Australia. Our incoming scholars, who have so generously shared their stories and experiences with us, remind us of the ever-present challenges facing young LGBTIQ+ Australians who have faced discrimination or hardship due to their sexuality or identity.
One of our new scholars in 2022 is Caiti. Caiti has had a rich and interesting life and has recently made the brave decision to move to a different city to undertake a postgraduate course. Caiti shares with us their inspiring story:
Tell us a little about your journey and how you became involved with The Pinnacle Foundation.
I am originally from regional South Australia. I lived there for the first seven or eight years of my life with my father. I then came across and lived with my mother in regional New South Wales, and we were moving around from that point on. I went to nine different schools throughout the course of my education, which was a challenge, but it also means I have lots of friends all around Australia.

We were based in the Snowy Mountains region of New South Wales during my high school years, and this meant that we had no phone reception and unreliable internet access. Balancing my schoolwork and farm chores was challenging, but it taught me a really good work ethic and I got my first job when I was 14. Coming from a lower-middle class family, I had to work and save up for the things I wanted. Once I finished school I decided to leave and move to Hong Kong, because that is what you do when you decide to leave somewhere; you take it to the extreme.

I was living and working in Hong Kong, and I somehow landed a full-time position as a graphic designer with practically no experience and no training. My trip was cut short when my father unexpectedly passed away. I had around three days to pack up my life and move back to Australia. The next year and a half were really challenging as I had to navigate the legal challenges of sorting out someone's estate (which upon reflection, may have sparked an interest in the law).

I went on to study film in Sydney because that is something I had always wanted to do, and I completed an accelerated bachelor's degree. I worked in the film and television industry for a little bit, but I knew that I wanted to keep studying and keep learning. The Juris Doctor course seemed like a great way to do that because it is so open-ended, and you can specialise in what interests you. I made the decision to move to Melbourne and study this course, and after two long Covid years of learning online I have recently returned to campus and am so excited to be able to study face-to-face again.

I have a few long-term goals, and they will likely change as things always do. Academia appeals to me, and I would like to be able to write about areas of the law that I are interesting and niche, such as queer matters or the film industry. I want to focus on areas that have not received the level of attention that they deserve. I think one day I could be a lecturer, or work in government policy, or undertake a PhD and continue studying. Or all things at once. I enjoy facilitation, mentoring and helping people realise their potential and goals and that is something I aspire to.
I found out about The Pinnacle Foundation from one of my peers at university. I was the Director of the Queer Portfolio at Melbourne University Law Students Society, and as part of this group we have a Facebook page where members can post about different opportunities of interest for queer students. One of our members, who is also a Pinnacle scholar, posted about the program. I had never heard of Pinnacle before, even after nine-months in my role, and I thought, "That sounds amazing. It might be worth taking a look."
What have you gained from being part of the Pinnacle program so far?
Even though I have only recently begun as a Pinnacle scholar I already feel like I have gained so much from The Pinnacle Foundation. I really did not expect to make friends instantly after attending just one event but being able to go to Midsumma with people you have so much in common with was an incredible opportunity. The social aspect has been exceedingly valuable so far. The wider Pinnacle family, with the staff, volunteers, and mentors, have all been so warm and welcoming.
The recent Induction Weekend was incredible. There were so many wonderful resources and I learnt so much from all the speakers and their unique perspectives. It was interesting to be encouraged to think about our own stories and the experiences that we have been through and how sharing these can potentially transform the lives of other people who have gone through similar situations. The sessions were thought-provoking and empowering.
Obviously, the financial aspect has also been a great help. I have been able to do things I have always put off, like go to physiotherapy, which is great as now I am not in pain all the time. I have been able to buy an ergonomic chair and set up my study, print out my subject notes and purchase other resources which have helped me in my studies. The financial aspect has made my life so much easier, and I am so incredibly grateful.
What has your experience with your mentor been like?
I have only been in email contact with my mentor, and we have scheduled to meet in a couple of weeks. My mentor is a partner at Allens, a law firm, so she is a very, very busy person. She is an incredible person, and I am slightly intimidated to meet her, but I also feel very, very lucky to have been partnered with her.
What are you hoping to achieve as a Pinnacle scholar?
I want to continue making connections with my fellow scholars because they are ultimately going to my peers and colleagues going into the industry. They will likely continue to be a support network for me, and I want to be a support for them as well. I would love to be a point of contact for incoming scholars in future as well when they are not sure how to apply and what is involved, in the same way that my peer was for me, because it was valuable for me to have that kind of support. I also appreciate that Pinnacle gives the opportunity, for those who are interested, to share our stories and participate in Pinnacle run events and I would like to participate in that capacity where possible.
I want to do my part in raising awareness about what The Pinnacle Foundation accomplishes, because it is such important work and I think more people need to know that this opportunity exists and is there for all students, not just undergraduates, but post-graduate students like myself.
What advice would you give to a young person who is thinking about applying for the Pinnacle Foundation scholarship program?
Do it. Do not question whether or not you are worthy enough, whether you have been through enough, or whether you are deserving of this support, because you are. Reach out to someone who has been a scholar, or to someone connected to The Pinnacle Foundation. Everyone is so warm and happy to give advice and support you on your journey. Don't let your head get in the way. Just apply, as you never know unless you try.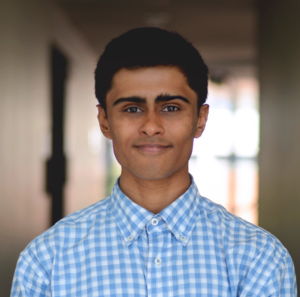 Pinnacle Foundation scholar, Rhian Mordaunt, recently penned this beautifully written and powerful piece for the…