Tell us a little about your journey and how you became involved with The Pinnacle Foundation.
Hello! My name is Rhian Mordaunt and I am a 21-year-old Bachelor of International and Global Studies (majoring in Arabic Language and Cultures) and Bachelor of Laws Student at the University of Sydney. When I'm not cramming for exams, I'm heavily involved in my university's performing arts and social justice committees. I first became involved with The Pinnacle Foundation back in 2018 when I received a scholarship from them. It was a truly life changing experience getting to meet such talented LGBTIQ+ young people and listen to their stories.
What have you gained from being part of the Pinnacle program so far?
The biggest thing that I have gained from the Pinnacle program thus far is confidence. Before the Pinnacle program I was incredibly worried about entering the legal profession and whether or not I would have to hide my true self at work. Would I have to act a certain way? Would I have to lie about my partner? By talking with other LGBTIQ+ law students and mentors who are in the legal industry, I have learnt that if I am to truly thrive in my field I need to be my authentic self and focus on the attributes that make me unique. I know that I will take the confidence that I have gained from the Pinnacle program and apply it to all aspects of my professional and personal life.
What has your experience with your mentor been like?
I have had Alastair as my mentor since 2018 and it has been the most rewarding part of the program. It is incredible getting to talk with someone who studied exactly the same degree as me 20 years before me and is also a member of the LGBTIQ+ community. He has been there for me through some of the toughest times in my life, always checking in to give advice whenever I need it. I know I wouldn't have made it through the other side of many challenges without his help. I'm also very grateful for all of his professional advice and he has definitely helped me with setting professional goals early in my career.
What advice would you give to a young person who is thinking about applying for The Pinnacle Foundation Scholarship Program?
I have two simple words: do it! You have absolutely nothing to lose! The Pinnacle Foundation program has helped so many young people realise their potential and feel supported. The Pinnacle Foundation team is truly like a family to me and I'm very grateful to be part of a network that is dedicated to creating the next generation of LGBTIQ+ leaders.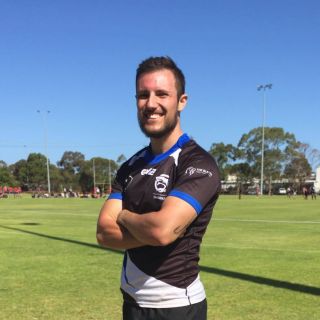 Tell us a little about your journey and how you became involved with The Pinnacle…