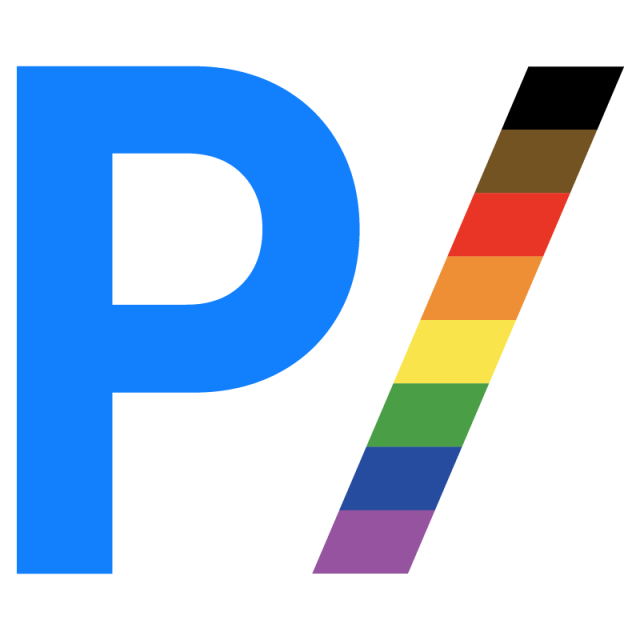 Developments at The Pinnacle Foundation
Established in 2007, The Pinnacle Foundation is a national charity that provides educational scholarships, mentoring and opportunities to young LGBTIQ+ Australians to realise their full potential and overcome challenges arising from their identity. Scholarship applications for study commencing in 2022 open on 1 July and will close on 15 September. The Pinnacle Foundation today announces the following:
Honouring of Paul Zahra as Founding Chair
Paul has been a member of The Pinnacle Foundation Board since 2015, and its chair since 2016. Under Paul's leadership, Pinnacle has expanded into a truly national organisation, with a national board, committees in every state and the ACT, and a record number of scholars being supported across every state and territory. Paul has overseen a move to award multi-year scholarships, the appointment of key paid roles to support the work of over 150 volunteers who deliver the Pinnacle program, and the building of an endowment – all to ensure the long-term sustainability of the Foundation. Paul, with his husband, Duncan, have also been major donors to Pinnacle, supporting a named scholarship and enjoying enduring recognition as Cornerstone members.
Paul's current term on the Board ends in late 2021. Paul has decided not to nominate for a further 3-year term after more than six years on the Board, and given his current responsibilities as the CEO of the Australian Retailers Association, he believes that it's time for change. In recognition of the significant and sustained contribution Paul has made to the growth and success of The Pinnacle Foundation, the Board will honour Paul as its Founding Chair. Managing Director & Chief Executive Officer, Andrew Staite said, "It has been a great privilege to have worked with Paul since I joined the Board in 2016, and even more closely after I was appointed CEO in 2019. As you may expect from such an accomplished business leader, Paul has charted a clear strategy to enhance the Foundation's reach impact and sustainability. We are delighted Paul will be maintaining his connection to Pinnacle after his current term ends."
Paul Zahra said, "I am so proud of what we have achieved at The Pinnacle Foundation. With the support of an incredibly talented board, as well as our patrons, ambassadors, management team, state and territory committees, mentors, other volunteers, donors, partners and supporters, we have educated and supported countless young LGBTIQ+ Australians to become role models and leaders in their fields. While discrimination, abuse, bullying, prejudice and bias remain all too common against members of the LGBTIQ+ community, the opportunity to oversee Pinnacle's work to educate and support young LGBTIQ+ Australians, and to raise awareness of the importance of inclusion, is something I am incredibly proud of. I am honoured to have worked with so many wonderful people, including Sean Linkson OAM, Andrew Staite, Claire Spencer AM and Janine Middleton AM. I am thrilled that Claire Spencer AM will succeed me. Claire is an exceptionally talented, passionate and capable individual. I am delighted to be recognised by the Board as Pinnacle's Founding Chair."
Appointment of Claire Spencer AM as Chair
The Pinnacle Board is delighted to confirm that Claire Spencer AM has been unanimously elected as Pinnacle's new Chair. Claire is currently Pinnacle's Deputy Chair, and has been a member of the Board for over four years, previously chairing its People, Remuneration & Nominations Committee. Claire is the Chief Executive Officer of Arts Centre Melbourne and is a Board Member of the Committee for Melbourne. Claire is a lifelong ally of the LGBTIQ+ community and has been involved in many initiatives to celebrate and promote the interests and wellbeing of members of the LGBTIQ+ community. Claire said, "I am honoured to be appointed the new Chair of The Pinnacle Foundation. Paul leaves Pinnacle as a stronger, larger, more sustainable and impactful Foundation than when he joined. I am looking forward to working closely with Andrew, the Board and the wider Pinnacle family to realise the Foundation's vision of a more inclusive society with visible LGBTIQ+ role models."
Appointment of Brenda Appleton OAM as Ambassador
Brenda Appleton OAM has decided not to stand for re-election to the Pinnacle Board when her term ends later in 2021. Those who know Brenda well will be aware that she was injured last year in a vehicle accident and recovery has been slow and challenging. Despite this, Brenda has maintained a strong commitment to her role on the Board, chairing the Audit & Risk Committee, as well as leading thinking around Pinnacle's approach to supporting members of the trans and gender diverse communities. The Board are delighted that Brenda has agreed to accept an appointment as a Pinnacle Ambassador. Brenda said, "It has been an honour to have served on the Pinnacle Board and be able to make a contribution to the important work of The Pinnacle Foundation. I would like to make special acknowledgment of Ben Henry, a Pinnacle alumnus, who has so ably supported the Board's Audit & Risk Committee – as well as the many other members of the Pinnacle family who generously give their time and money to support our scholars and alumni. I am delighted to become an Ambassador of The Pinnacle Foundation and will do my best to promote and serve the Foundation and our community."
On behalf of the people of Victoria, I extend my sincere condolences to His Majesty…