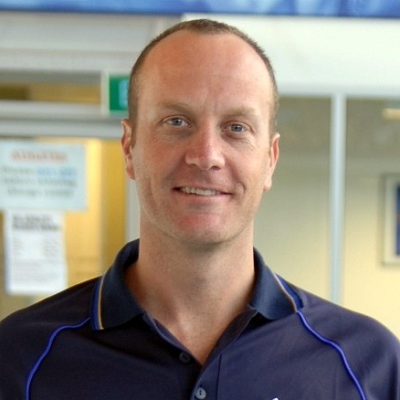 Daniel Kowalski is an Australian former middle and long-distance swimmer specialising in freestyle events. He competed in the Olympic Games in 200-, 400- and 1,500-metre individual freestyle events and in the 4×200-metre freestyle relay. At the 1996 Summer Olympics, he was the first man in 92 years to earn medals in all of the 200-, 400- and 1500-metre freestyle events. He was an Australian Institute of Sport scholarship holder.
Dan announced his retirement from competitive swimming on 8 May 2002. He studied sports marketing at Bond University, graduating in 2003. He was named as an assistant swimming coach at the University of Wisconsin–Madison in 2007, and also won the 2007 Pier to Pub 1.2 km open water swim held annually in Lorne, Australia.
In February 2004, he was the host of an overnight program on SEN 1116 with former South East Melbourne Magic basket-baller Andrew Parkinson.
Dan has been a dedicated and active advocate in the LGBTIQ+ community and campaigned extensively for Marriage Equality around the country.